Today at Wibsey Community Gardens a BCEP (Bradford Community Environment Project) a group of us met for a Sowing New Seeds Workshop from Garden Organic.
Anton Rosenfeld and Sally Cunningham came to visit from the Garden Organic base at Ryton Gardens in Coventry to share their experiences of working with people in the midlands growing exotic plants in the UK.
The Sowing New Seeds project has been gathering information from people growing exotic crops in their allotments and gardens and has encouraged the saving and sowing of these 'new seeds'.
The project which has so far concentrated on working with people in the midlands has now migrated to Bradford to work with people growing exotic species locally and to share information on the types of plants grown, how they fair in our climates, the way they are used traditionally and importantly, how to save seeds from these plants.
Sometimes, people have developed new strains of seeds, which are now efficiently adapted to growing conditions in their particular locations in the UK.
Seeds collected by Garden Organic from growers, from a variety of backgrounds now living in the midlands, have been saved and shared with growers in West Yorkshire for the next phase of the project.
Following on from previous sessions about the types of plants grown, how to sow them and cook with them today's session was mainly about growing and propagating spice plants (and cucurbits), many of which grow surprisingly well outside, as well as some more sensitive ones for our windowsill or other covered areas.
Local growers were shown by Anton how to take cuttings of lemongrass and Vietnamese Coriander, as well as sowing black cumin seeds (Niger sativum) also known as kalonji or kalomji and Carum copticum or ajwain.
Sally also told us about many of the culinary and medicinal uses of these spices.
We spent some time selecting, toasting and grinding spices to make our own Garam masala (spice blend), followed by a delicious khudu (or dudi) curry, dahl, rice and salad, locally grown and cooked.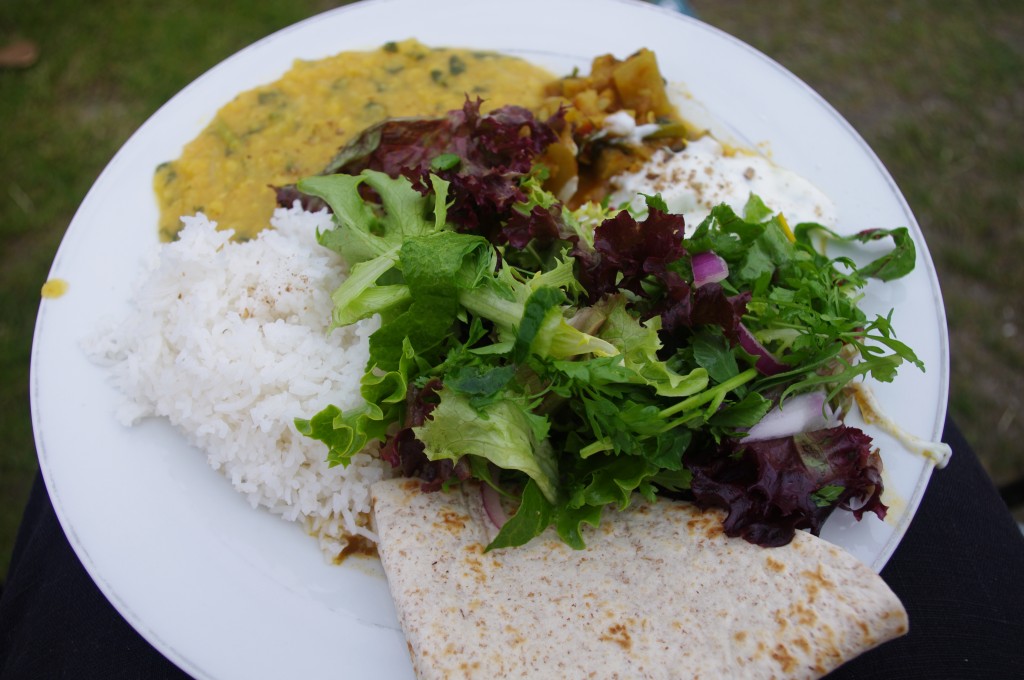 After lunch Sally told us a bit more about dudis, curcubits which grow prolifically well in the UK and can cover entire polytunnels if allowed.  She told us about Shark's fin melon, which will be grown at Wibsey and Horton Community Farm (amongst other places in Bradford), mouse melon, karele (bitter gourd), chayote and angled loufer, all of which can be easily grown outside.
The group will be visiting Garden Organic at Ryton Gardens in Coventry to learn more about the project and their well established site there.
Wibsey Community Gardens have completed masses of work on their large food growing site and will have a grand showcase event with activities, tour, refreshments and plant sale on Tuesday 18th June 2013 from 2-4pm at Bradford Community Environment Project's (BCEP) Wibsey Community Gardens, Wibsey Park on Beacon Road.  All Welcome!