On Wednesday 19th June, the latest exhbition at Gallery II was launched, entitled Fieldworks:  Co-researching self-organised culture, a celebration of the work of Caroline Hick and Andy Abbott, Visual Arts and Music Fellows at the University of Bradford.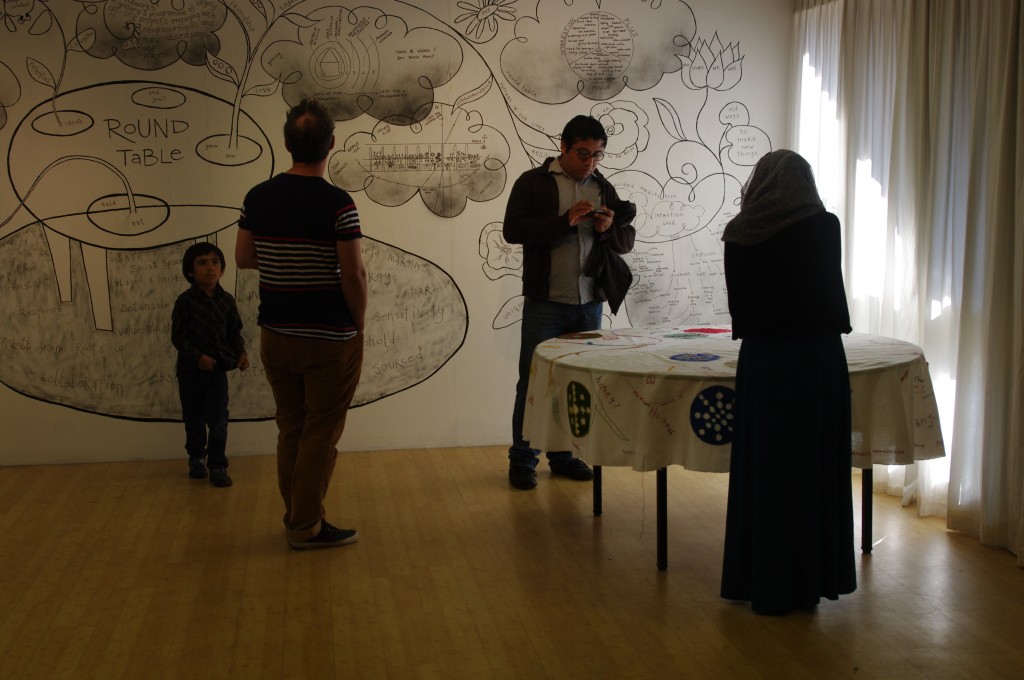 The main focus of our activity until the exhibition was a Round Table meal followed by weekly 'sewing and growing' sessions.  For the meal we gathered together women from in and around Canterbury Estate who were then sent specially designed invitations for a shared meal.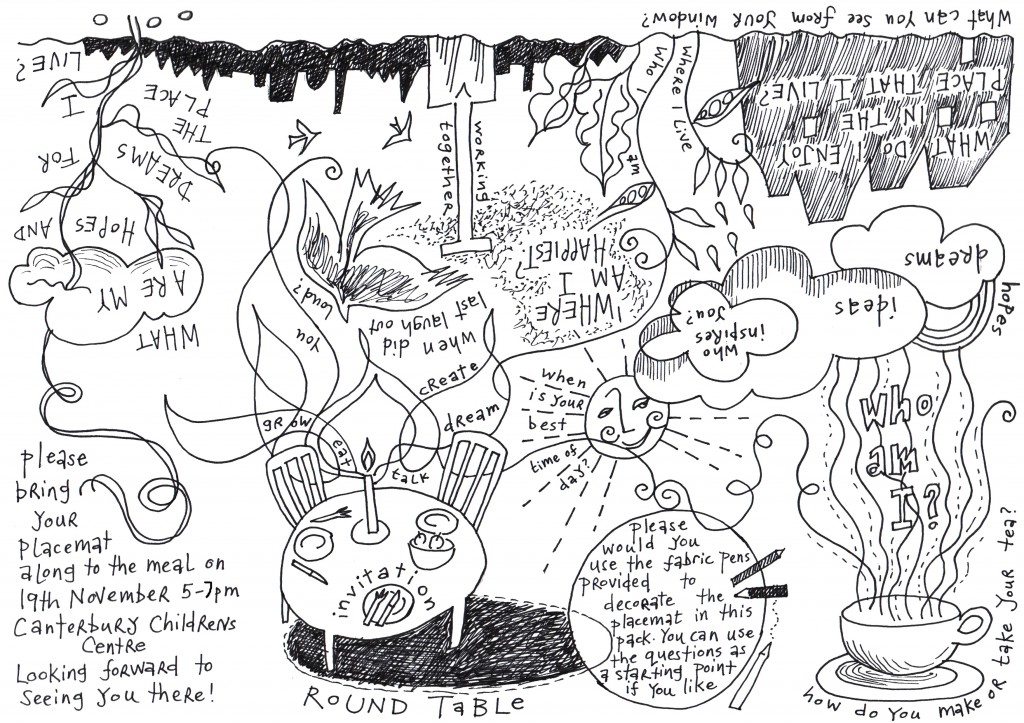 The meal was made primarily from food grown by a gardening group at Canterbury Children's Centre.  During the meal Shaeron Caton-Rose, artist and originator of the project, led a guided meditation during which time women were asked to think about the seeds and patterns, hopes, dreams, fears of their lives.  They were prompted to think about themselves, their families and communities.  Out of this women then wrote and drew on the huge tablecloth that was in front of them.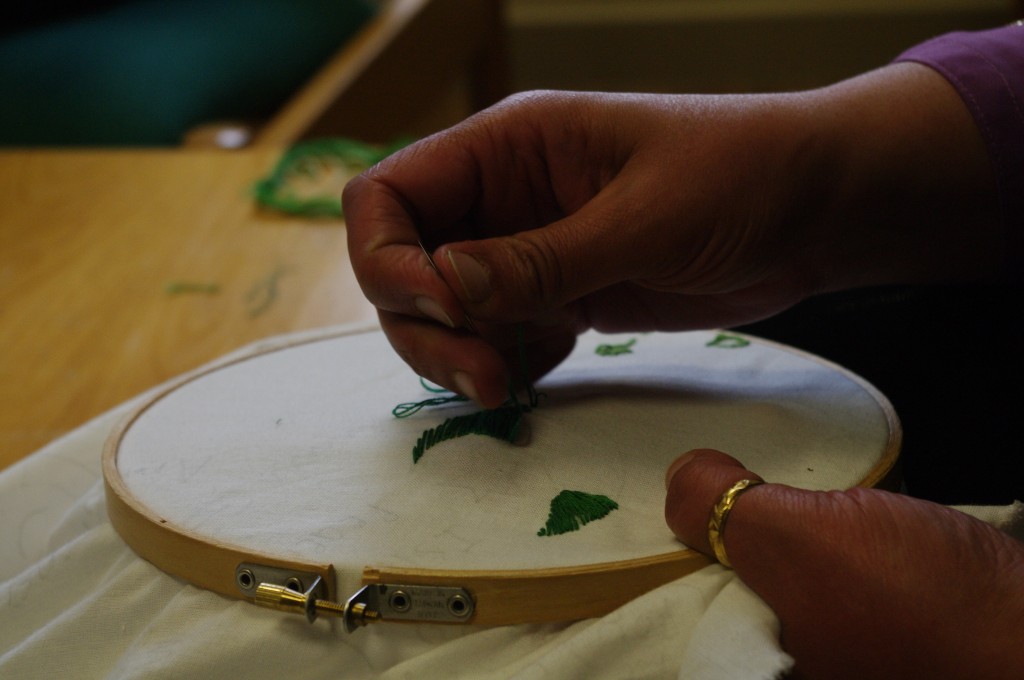 The annotations were then transcribed on to some quality cotton fabric and the embroidery began.  Women of all ages and backgrounds, sometimes accompanied by their children have embroidered quietly, loudly with raucous laughter and sometimes alone at home.  Conversations flowed, laughter, memories of loss, sadness and hopes were shared and new friendships formed.  The tablecloth travelled as an ambassador for the project, for ourselves and our communities, being displayed at Gallery II in between embroidered by a variety of groups.  It also went to the pop-up Peace exhibition in the fabric gallery in August and is currently exhibited at Canterbury Children's Centre.