On November 26th about 20 people joined the BEES (Bradford Environmental Education Service) annual mystery Wildlife Field Visit.  We met in Bradford, by the Unitarian Church, as is tradition, and took the mystery minibus trip to Bolton Abbey.  From there some ramblers walked through Strid Woods to Barden Bridge and back again, whilst myself and the other amblers strolled to the aqueduct and back.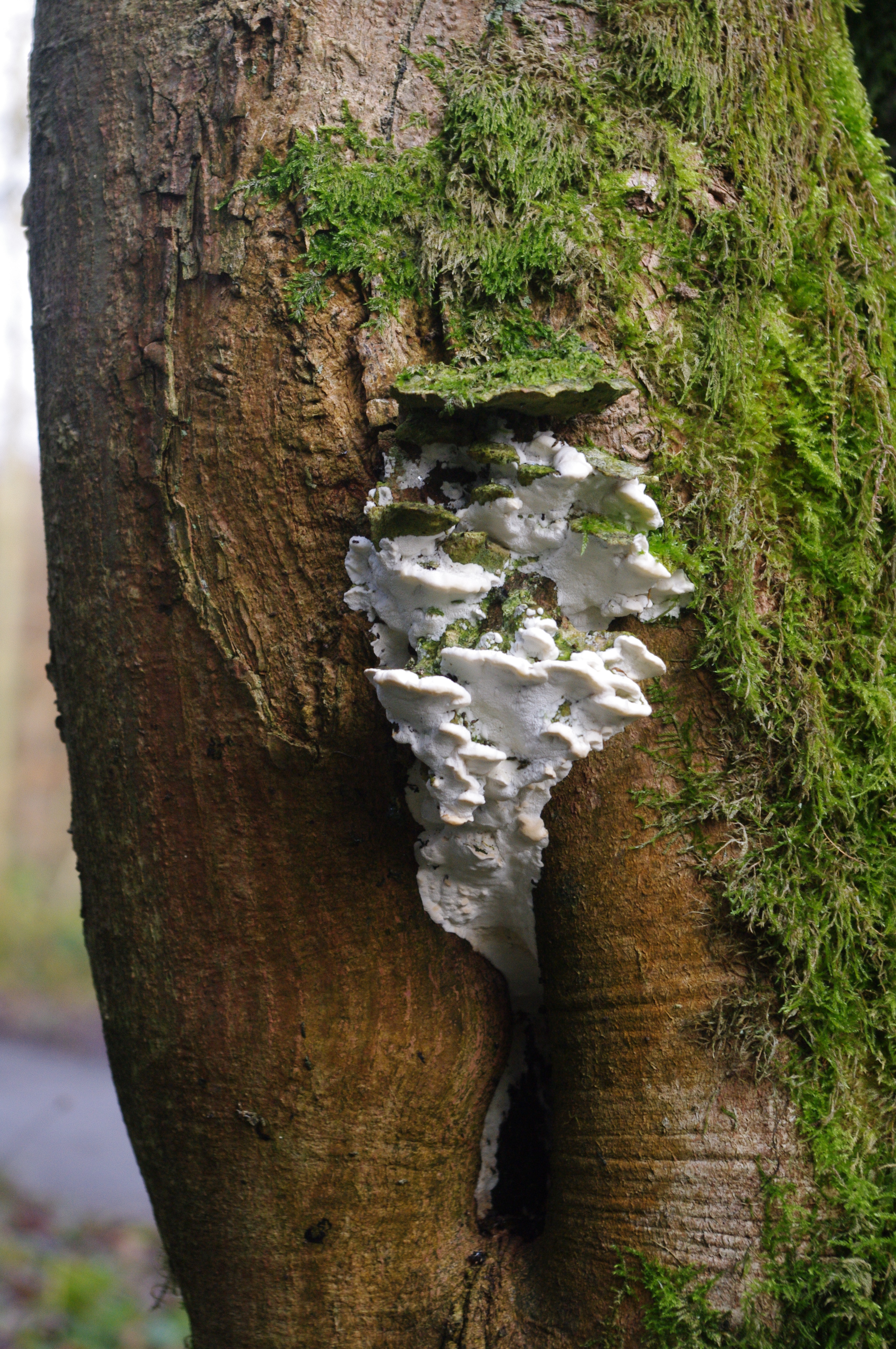 We were lucky to have with us experts on fungi, lychens and botany and birds, so we stopped to look at fungi; including wrinkled club, lumpy bracket and olive oysterling. Further along we saw mandarin ducks and a dipper but the most stunning were 3 goldcrest one with a particularly broad yellow band on his head.
By far the best view on the trip was from the stone hut perched atop the hill, with a view down over the river.   gave an opportunity to see coal tits and nuthatches feeding on scattered seed. A botanical highlight was the beech fern, one of 9 ferns noted.
It was a real treat!  A proper day out.  I can highly recommend the BEES wildlife field visits.  The person leading the trip varies each time and within the wider group there are also experts and amateur enthusiasts on every topic, so if you are interested in wildlife, you are bound to learn a thing or two.  For more information on BEES Wildlife Visits visit their programme and blog pages