On Wed 25th, the last day of our Forest Schools level 1 training Jen gave us a tour of BCEP (Bradford Community Environment Project)'s Wibsey Park Community Garden.
Right in Wibsey Park the gardens used to be the parks services nursery for raising plants and saplings.
Now, BCEP have taken on the nurseries and opened them up to the public, offering food growing opportunities to volunteers and staff and they now have a paid grower, Q who has won prizes in the West Yorkshire Organic Show, including one for his cucumbers.
They have lots of different aspects to the project.  Supporting their work with schools they have 'magic boxes' seed trays where they sow seeds for schools and allow them to grow into seedlings before planting them with schools.  The plants can then pretty much be left to grow, tended by the children.
There is also a strawbale greenhouse which has been built with the help of volunteers.  An intriguing design which in theory helps to keep the plants a bit warmer whilst in a one sided greenhouse?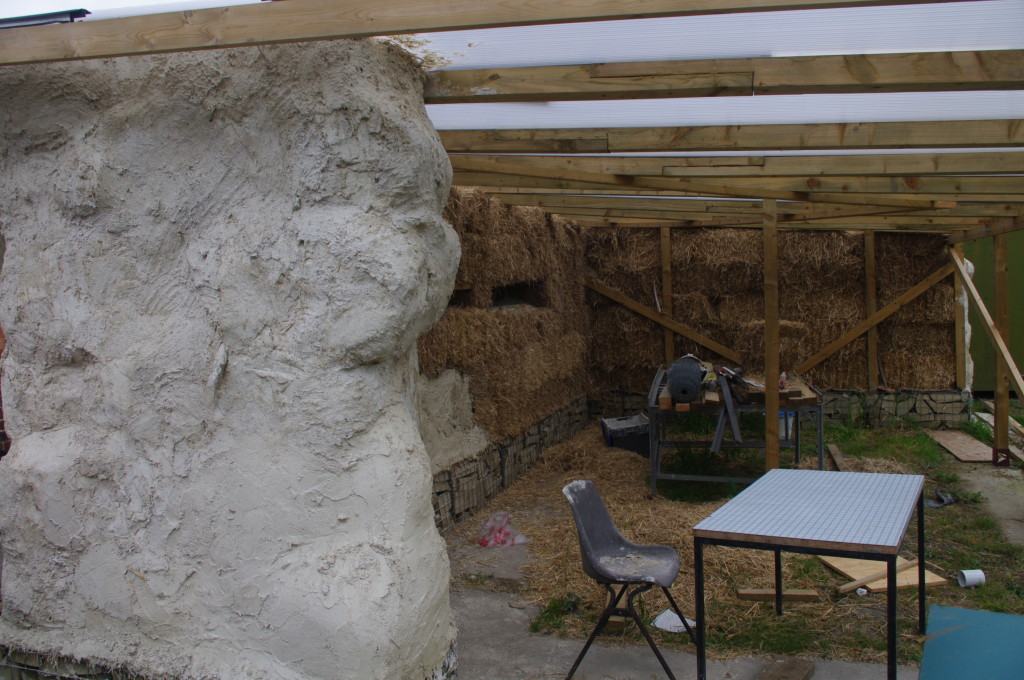 There are so many small different areas to this large site including; a herb garden: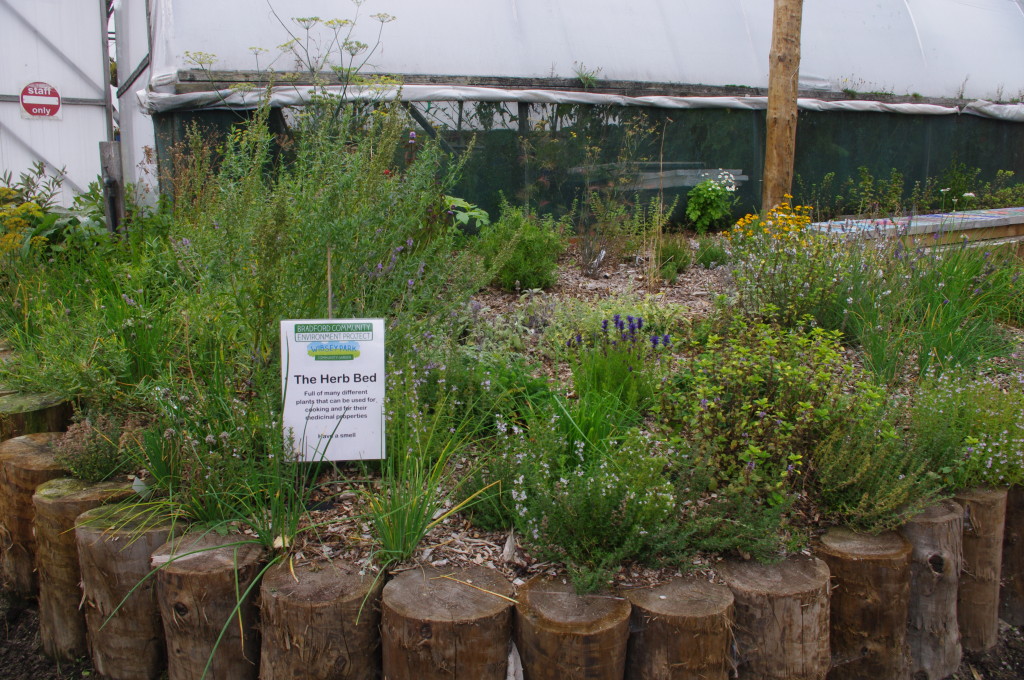 A sustainable urban garden which is under development.  The idea is to illustrate what an urban garden with edible hedging and herbs and which offers sanctuary to wildlife can look like: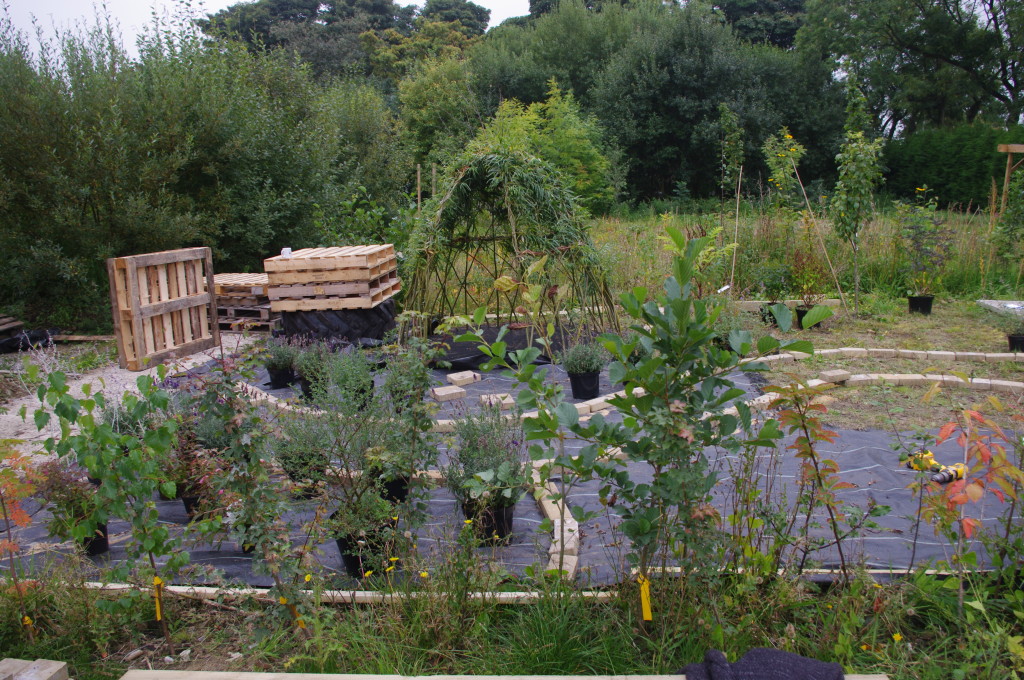 There is an apiary surrounded by a bee hedge, which is effectively a hedge made from willow all the way round sending bees straight up to get out of their area, thereby avoiding them being too long at people height near to neighbouring houses.  There is a willow coppice area providing willow for basket-making and for coppicing to make charcoal.  An innovative approach on site has been to use the horsetail (an invasive species which is almost impossible to eradicate) as a material which can be turned into agricultural charcoal.  They have recently held a charcoal making course.
Other features include the wildlife pond area and the Forest schools area (to see more information on how this area is used for Forest Schools Training click here).
The wildlife area is a key feature with schools for pond dipping and learning about the relationships between creatures and their surroundings in and around the pond.  Both the pond and the hedgehog hotel (below) help to attract wildlife and for a food growing project can also help enormously with natural pest control systems; frogs and hedgehogs love to eat slugs!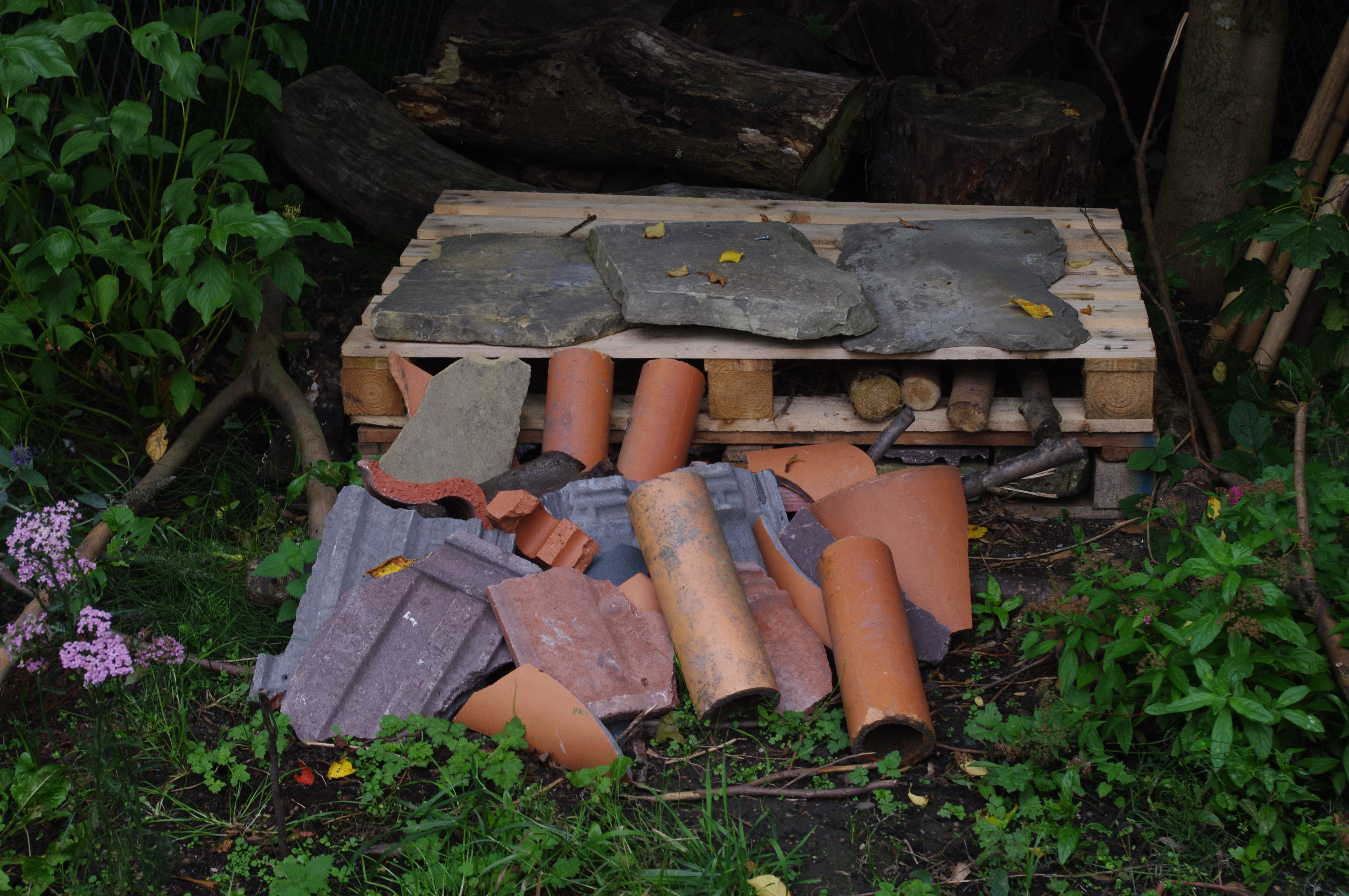 The project has started selling salad bags and veg boxes as well as providing trees to the Forest of Bradford
Wibsey has been involved in the Sowing New Seeds project along with Horton Community Farm (the land-based project I work on).  In October Wibsey Park Community Garden will hold the Seed Saving Workshop where participants will learn how to save the seeds from exotic crops grown in the UK, such as these yard long beans (below).  I think some of the beans may have been picked and some are still to come (being a later season crop).